Podcasts
4040 AD

http://feeds.feedburner.com/4040AD
2011-2014
"We'll speak Olde English in 4040 AD." If we're not careful we'll end up that way. As time goes on, people tend to understand how to use technology more than how it works. Eventually there could be no more technology developers, just people who know how to operate smartphones and a few other people who know how to operate some kind of smartphone creating machine. That may not be so bad. But what will be bad is when everyone knows how to use a toilet but no one knows how to fix one.

On the other hand…
Olde English and the number 40 could be a reference to a particular malted beverage.
The truth is likely somewhere in between.

Mixtapes

I am Dr. Brontosaurus, this is my podcast. There are many like it but this one is mine. Each episode provides tens of minutes of musical entertainment based on a theme, genre, musical narrative, concept, dictionary entry, or smell, or colour — could be anything. Almost all of the music featured is freely available online in a non-piratey format. Links are provided wherever possible.

Cryptodome

Chris and Sam sit down each week to attempt to shed light on life's more hidden subjects; especially the ones no one believes.
Music
I have been making/studying music pretty much all my life. Its fun. I have made it available for download here. All music is licensed under a Creative Commons Attribution 3.0 United States License unless otherwise noted. If you make some sort of derivative work with anything here I'd love to check it out, link to it and such.
Dr. Brontosaurus & fat beard EP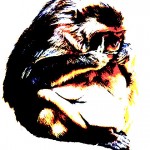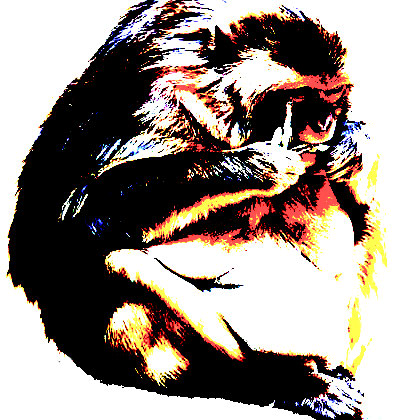 2010
In this EP, fat beard and I explore the existentialism of existence through a combination of the Gameboy's 4-bit audio chip and Speak and Spell samples. Among those are also some samples from the classic video games Duke Nukem 3D and Starcraft. The EP was thrown together using Renoise, Reaper, beer and weed. I also managed to lose the master of the first track. Fuck.
Tracklist

the war in vietnam
(Dr. Brontosaurus/fat beard) 3:01

download:

mp3
EP by Dr. Brontosaurus & fat beard is licensed under a Creative Commons Attribution-Noncommercial 3.0 United States License.
Crabwise EP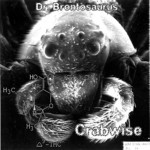 ~2004
This is some real old shit of mine that I did in Acid 2.0 and Fruity Loops from 2002-2004 (assembled into an EP in 2004.) Probably the first composition I ever did musically, and definitely the first with electronic music software. I'm not too fond of the tracks I made in Fruity Loops, I don't think I knew how to use it properly at the time. I bet you can guess which tracks those are.
Tracklist